The Lab Report 20 - AI Drake, AI Grimes and AI Everything
The music industry responds to AI Drake. Grimes Lets Anyone Use Her Voice for AI-Generated Music. Authenticity and the blockchain. Artists Launching Their Own APIs.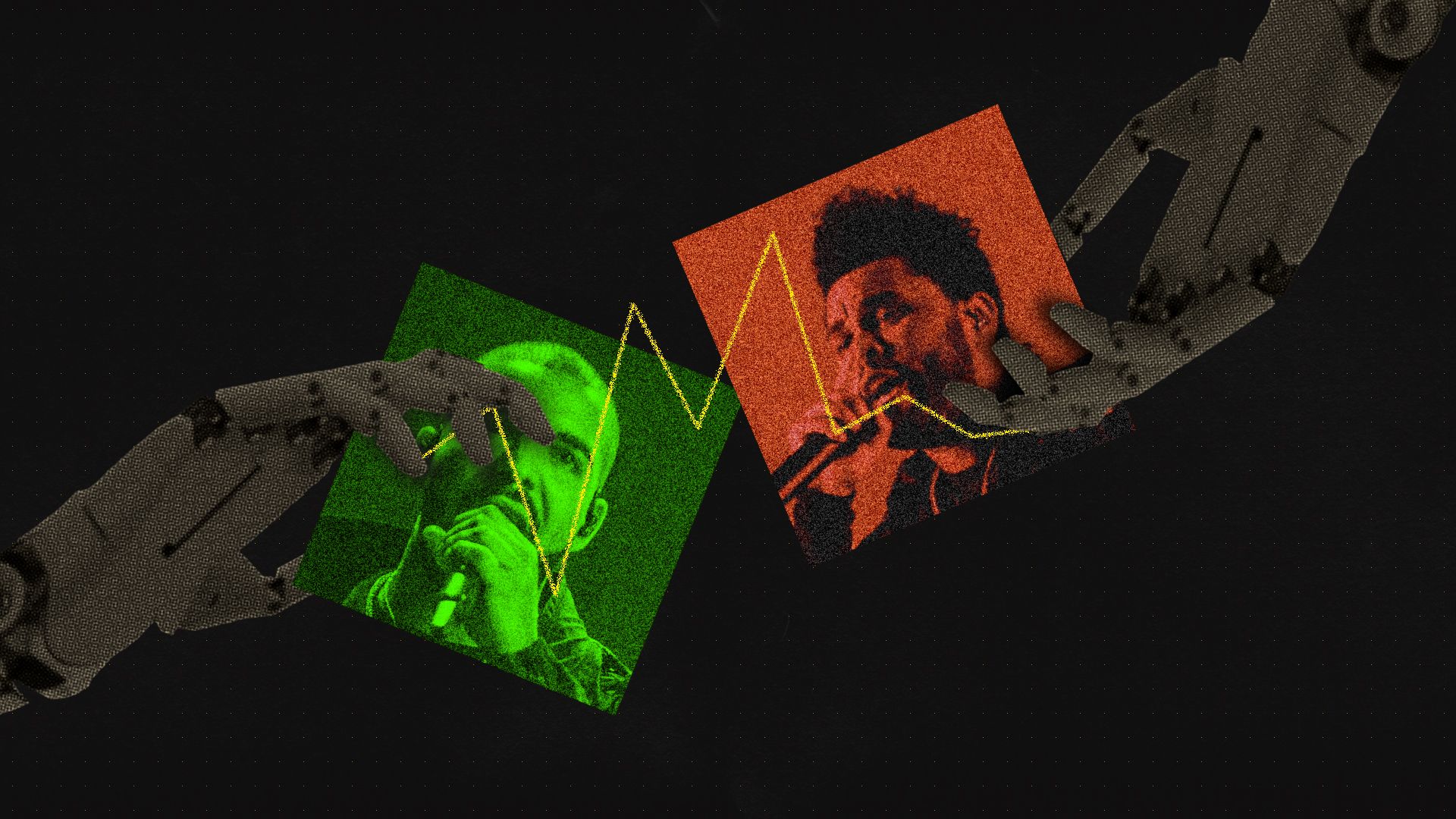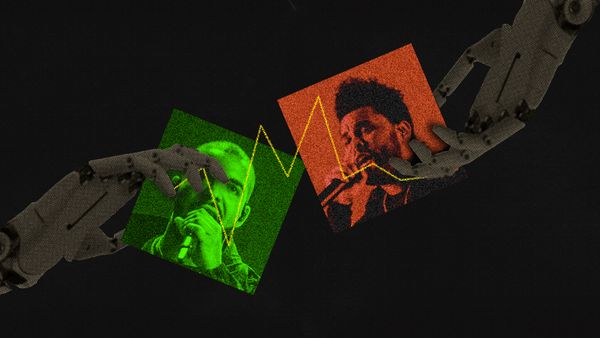 Hi everyone,

Sorry for the lack of newsletter last week. I was unfortunately out with Covid, but now back and excited to dig into the latest in music and tech.

At this stage you've surely heard about AI Drake – the now infamous "Heart on my Sleeve" track assembled by anonymous artist ghostwriter. No need to rehash the details, what's more interesting to me is the response. It feels like a real moment of questioning for the music industry in a way that hadn't been quite as visceral before. Is this what it felt like when Napster came along?
UMG unsurprisingly quashed the track. But the legal justification is still...kind of unclear. Was this a copyright issue? Violation of trademark? Right to publicity? Name and likeness? Moral rights? All of the above? At this stage it seems like there are more questions than answers. And the fact that the track was taken down due to an uncleared Metro Boomin sample isn't doing much to clear things up. Take a look at the chat I had on Twitter a music lawyer friend of mine. Even the pros aren't quite sure what to make of it.
Generative AI and large language models represent a major shift in how we encode and transform information. And it seems like there are now two responses: a) keep your dirty AI away from my art or b) sure, you can use my work, but you'll have to pay me.
What that second option looks like however is still to be determined. There's no real infrastructure in place to license individual artist repertoires or label catalogues for training, and the tangle of rightsholders and royalty streams on any given release is sure to make things even more complicated for those willing to venture into the field. Rob Abelow, who runs the excellent Where Music is Going newsletter, outlined what an AI Licensing model could look like.
Grimes is one artist who is attempting the experiment in earnest. She announced on Twitter this week that anyone could use her voice for AI-generated music as long as she kept 50% of the royalties. The web3 community is responding positively, with folks like 3LAU, Jimmy Edgar, oshi and angelbaby all committing to using her voice. It seems like there will be a blockchain component here too, with her team exploring their elf.tech platform as a mechanism to issue instant payouts through smart contracts.
Lots to think about here. We look forward to continuing the conversation.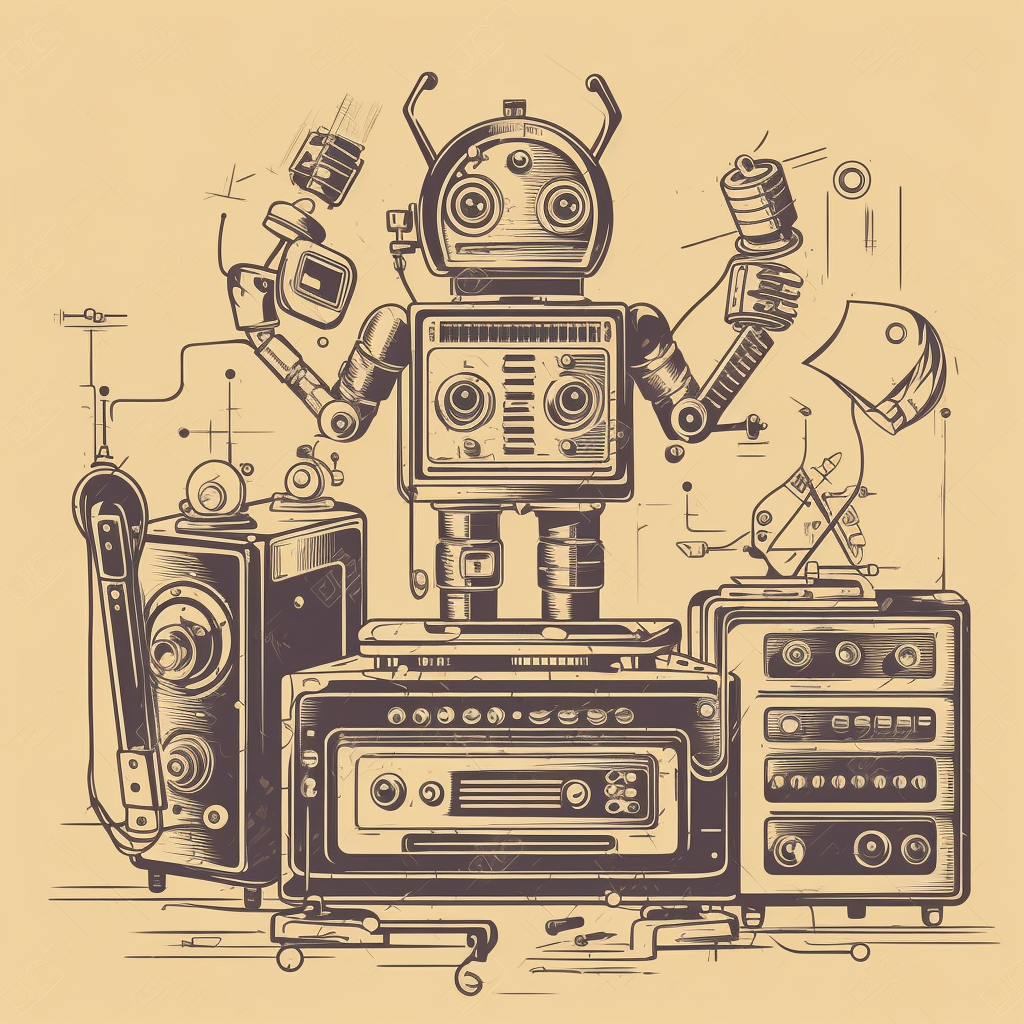 Artist/Platform News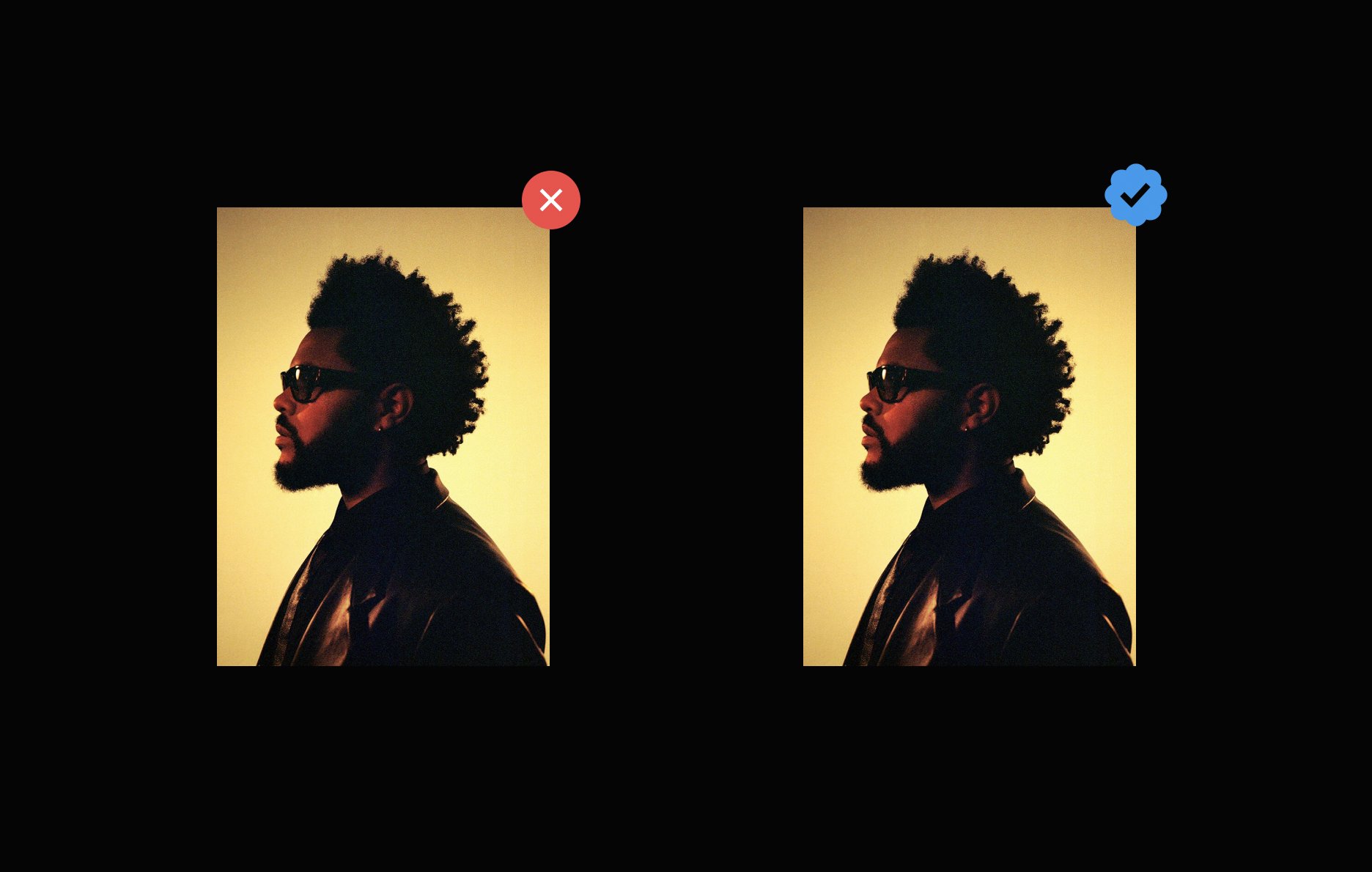 Deeper Dives
As we mentioned in the last edition of this newsletter, one area where blockchain technology can complement generative AI is in the establishment of authorial authenticity.
A crypto wallet, directly controlled by an artist, that "signs" any new release tied to their name would be one way of establishing the authenticity of a piece of music.
Indeed, with the amount of fraud already happening on streaming services (see scam artists tagging established acts as collaborators), a blockchain-based verification mechanism is already badly needed.
Toss AI into the mix, and it might be the only way of establishing true provenance.
Ben Thompson, who is behind Stratechery, is one of my favourite writers on tech and media, and his recent take on the whole Drake AI song didn't disappoint.
In this piece, he raises a number of interesting points. First, the only reason people cared about the "Heart On My Sleeve" track is because it was tied to Drake. It wasn't the actual music itself. This might sound obvious but its a point worth thinking about more deeply.
Although it might sound harsh, as Thompson argues, "there is no value in music simply for existing." He adds, "the value is, without question, Drake's voice, not for its intrinsic musical value, but because it's Drake."
What he's getting at here is that "name, image, and likeness of artists and creators" is likely to be where the future of content lies, and that "those with the name, image, and likeness capable of breaking through the noise" are the ones most likely to succeed in this new paradigm. To me this ties in quite closely to Tatiana Cirisano's recent discussion around AI and fandom.
To anyone pay attention to the music industry over the last 10 years however this will be nothing new. As the supply of music has accelerated and the number of copycat producers has increased, the only artists with staying power have been the ones capable of crafting a compelling narratives around their music. AI will only accelerate that trend.
This is a real thought-provoking piece from Building Stans who propose an API-centric model for AI Licensing.
You've probably heard the term API before, but if you're not familiar with the definition, here's a brief one to provide some context: API stands for "Application Programming Interface." It's basically an infrastructure model that lets you open up your data and code so others can use it in their own applications. I like to think of APIs as connectors that allow you to build on top of other applications.
Companies like Shopify for example leverage the Stripe API to handle everything from payments to loans on their platform. Meanwhile their own API is used by Spotify, Youtube, Meta and more for creators to sell merch directly within those platforms.
An API-first approach would give artists the ability to license out their music and get paid for it. The question is who will build the infrastructure for them?
This is a fantastic article by Catalog's Artist Strategy Lead Alex Siber. The entry point to the piece is a stat shared by MIDIA Research's Tatiana Cirisano a couple months ago showing that "85% of listeners in a 9000-person survey felt satisfied with available market options to find music." and that "just 10% strongly disagreed with the statement that they most often listen to music they already know." In other words, 10% people consistently look for new music.
These are the cratediggers and this piece is addressed to them.
Siber eloquently praises the value of cratedigging culture and of music discovery, which is so often at odds with the demands of multi-billion-user platform scale. If builders care about music discovery and the values of cratedigging culture, they need to take an approach that's scaled to size. Algorithms aren't evil, they just serve a different kind of music fan.
All in all, in a really well-written piece that celebrates the value of music discovery, and suggests approaches for serving the segment of fans most focused on new music.
Andreessen Horowitz, one of the world's leading venture capital firms, and certainly one of the top ones in crypto, has published their 2023 State of Crypto Report.
For anyone feeling deflated over the recent bear market, the report has a few promising takeaways that are worth noting:
"Blockchains have more active users, and more ways to engage. Active addresses hit an all-time high last month – 15 million – doubling over the last two years."
"The number of active developers in the crypto industry has held steady, [...] with almost 30K developers [that have] contributed to, or built on, crypto projects last month."
Blockchains are scaling through new paths and new tech. Layer 2s went from 1.5% of Ethereum's transaction fees a year ago to 7% today. Meanwhile zero-knowledge systems are improving at a staggering pace.
A good reminder of the bigger picture as it relates to the overall crypto ecosystem.