The Lab Report 18 - Beatport, Anyma and a Self-Reflecting Industry
Beatport Announces an NFT Marketplace on Polkadot. Anyma NFT auctioned at Sotheby's. WME Expands into Web3. The Web3 Industry Has Some Questions.
Hi everyone,
It's been a busy few weeks of introspection for the music web3 community. Many artists, builders and participants seem to be asking themselves tough questions about the status of music in web3. As Marc Moglen points out in his piece for Friends With Benefits, building a career in a nascent space comes with challenges. From always-on internet culture, to building parallel communities of collectors and fans, to uncertainty around pricing or the plethora of marketplaces and minting platforms, being a web3 musician is no easy feat.
Yet despite these challenges, as Dan Fowler points out, the baseline of web3 has expanded further than ever. Engagement, funding and infrastructure have reached unprecedented levels compared with earlier runs. NFTs artists are represented by major talent agencies like WME (check out the interview with their head of digital strategy we included below). Major institutions are coming on board, and technical challenges are getting solved at a breathtaking pace. There's a lot to be optimistic about.
The path to mainstream adoption was never going to be easy and web3 is not a panacea that will miraculously solve all problems facing the music industry. As with all nascent industries, it will require deep roots in order to flourish. That foundation is getting laid right now. Artists like Daniel Allen are experimenting with new models for representation and ownership while others like Anyma are elevating music and storytelling to new heights.
To us, the solution is simple. Keep building.
Artist/Platform News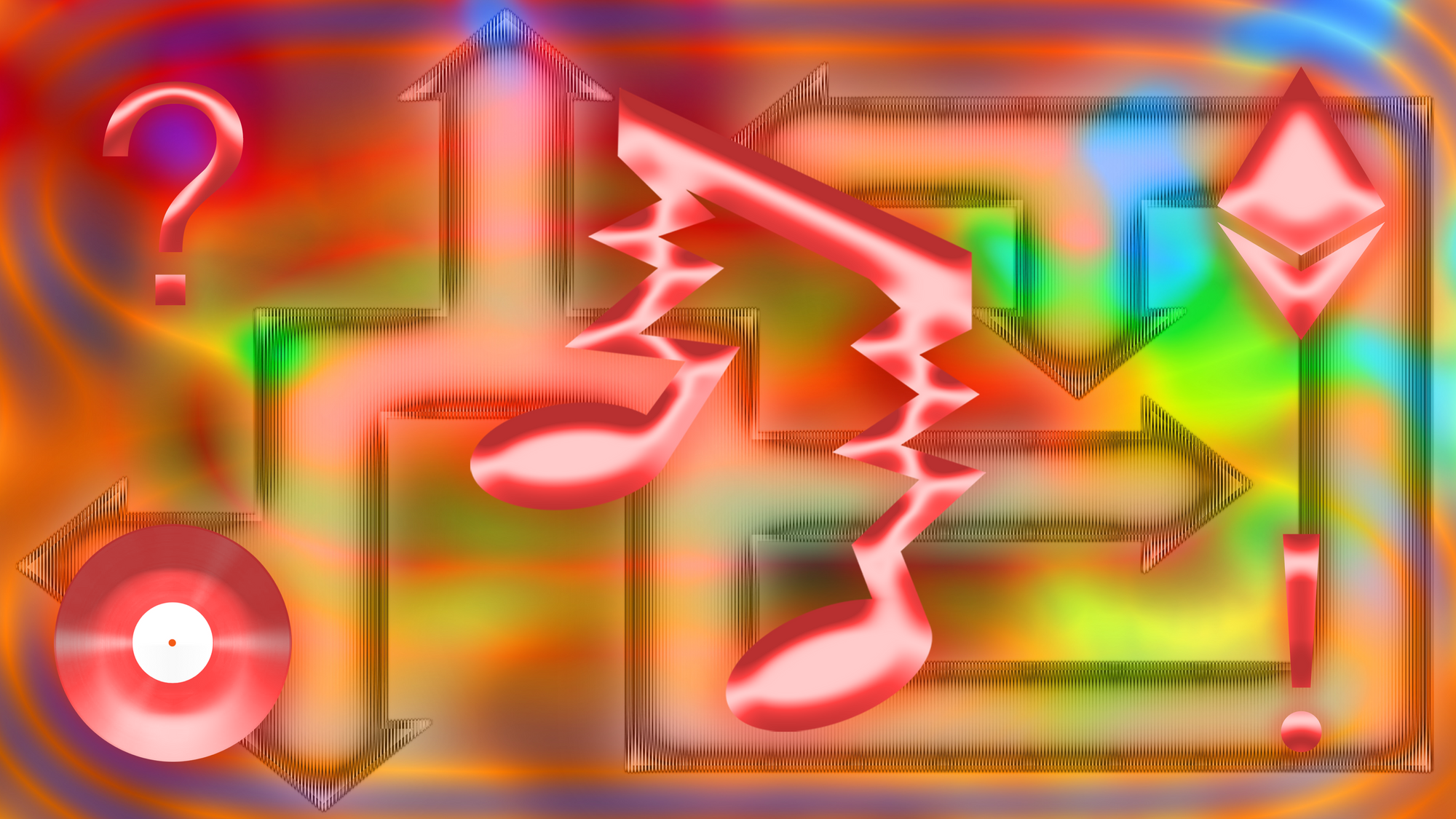 Deeper Dives
Dan Runcie, who is behind the excellent newsletter and podcast Trapital and who we featured in our last newsletter, has a great Twitter thread outlining the many trends that blew up during the pandemic fueled by low-interest rates and a lot of free time.
There's livestreams, big virtual shows like Travis Scott's Fortnite performance, expensive music rights sales and acquisitions and of course NFTs and web3.
The jury's still out on which trends are here to stay and which were a passing fad, but Runcie does a great job of outlining the overall scope of change.
Marc Moglen, a musician and strategist working at the intersection of music and web3, writes a lay-of-the-land post for Friends With Benefits' editorial arm, asking whether web3 has delivered on its promise for musicians.
It's a good sort of retroactive look at the last few years of web3 x music and an analysis of what's happened so far and the challenges that still lay ahead.
Moglen mentions burnout from constant community management, the plethora of marketplaces, the uncertainty around pricing, and the challenges of having to market to crypto collectors instead of traditional music fans. These are all valid concerns and real challenges artists entering this space are facing.
And yet it seems to me that these challenges are more so reflective of the growing pains of a new technology than any sort of deterministic blow to the potential of this space. As with any technology, excitement about future potential can lead to over-inflated expectations and impatience with adoption.
As Dan Fowler explains below, however, despite some challenges, there's a lot to be excited about.
We've shared a few articles from Dan Fowler in this newsletter, and his latest piece once again shows us why. Building on the broader questions facing the music x web3 community at the moment, Fowler asks an important question: where are we now compared to where we were?
Indeed, in a previous article titled "The Crypto Music Industry," he wrote that "rather than purely focussing on where things are at the peak of a wave, it's equally important to analyse where the baseline has shifted when Crypto winter hits."
He outlines three factors we can use to compare the current baseline vs. the previous one: Engagement, Funding, and Infrastructure. On all three points, there's been tremendous growth. This is what will set the stage for the next phase of development.
Fowler argues that what is most important is infrastructure. Indeed, new infrastructure shifts the design space and creates new possibilities. Without new infrastructure, we move from experimentation and exploration to optimization of the status quo.
A well-written piece that provides some grounding for those wondering what's next.
Chris Jacquemin, head of digital strategy of WME and the partner who led the firm's embrace of Web3, is interviewed by the team at Coindesk.
"Under Jacquemin's watch, WME has signed more than 50 Web3 creators, building an eclectic roster that now includes Mack Flavelle (co-founder of Dapper Labs, the company behind NBA Top Shot), AI (artificial-intelligence) artist Claire Silver and pseudonymous NFT artist FEWOCiOUS."
What Jacquemin sees in Web3 is what a lot of us see in it as well: a new file format that creates the opportunity to tell stories in a different medium. There's of course the importance aspects of collectibility and community, but at its core web3 is about technology creating new possibilities for creators and artists to tell their story. As he explains, "this is just another canvas for our clients to paint on and to play in."
One piece of the interview that stood out to me was the fact that WME has been signing developers in addition to artistic talent. An interesting that's sure to give the company leverage and deployment speed for future projects.